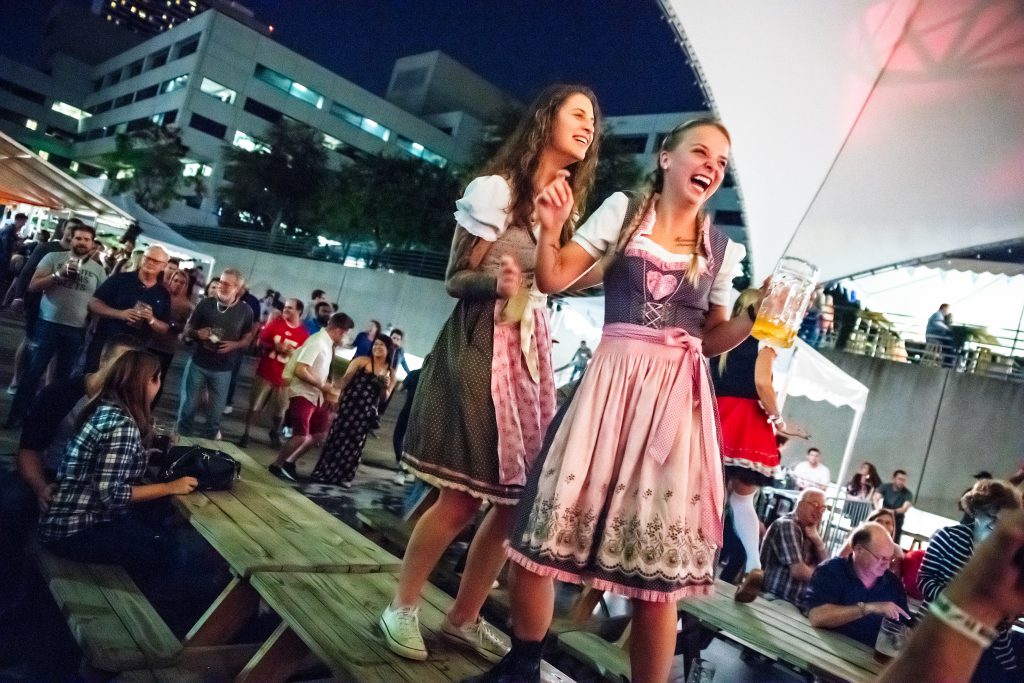 Gather in front of the main stage under Crown Center's majestic terrace tent and the Polka Tent with covered seating for more than 1,000 merrymakers. Sit on benches with friends and family at our large Bierhalle-style tables and enjoy authentic Oktoberfest bier, food, and music. Celebrate, toast, sing, and sway – PROST!
Rain or shine, the music will play, and the bier will pour under the big tents!
Entertainment Schedule
Bands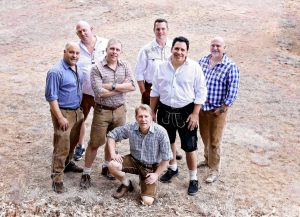 A seven-piece Alpine Rock powerhouse whose mission is "keeping the traditionalists on their feet and the new generation engaged." With a stage setup including vocals, guitars, bass, drums, accordions, fiddles and horns, die Schlauberger (German for "know it all") performs sets blending energetic renditions of German favorites to medleys of American classic rock and pop.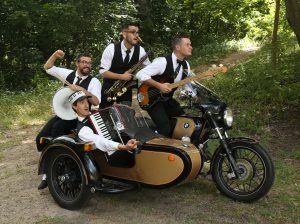 A well-oiled four-piece polka machine boasting a fearless repertoire that includes classic polka favorites, covers of modern pop and rock in polka style, and original polka party songs, spreading the joy of polka, one wild party at a time.
Das Ist Lustig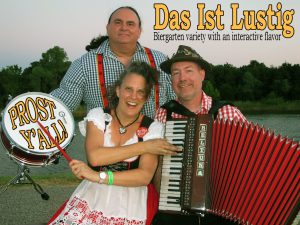 Das Ist Lustig is quickly becoming one of the most requested traditional German folk bands in the southern part of the USA. Hailing from Houston, Texas, Das Ist Lustig (German for "that's funny") is a high-energy trio performing spirited renditions of traditional folk songs from Germany, Austria, Netherlands, Czech Republic and America, with an emphasis on audience interaction.
ÜberCool
ÜberCool brings together German fest standards and party rock to make every event full of Gemütlichkeit. "Mustang Sally" has been replaced by "Mercedes Heidi," and their high-energy German standards get the party going. From "Roll out the Barrel" to Rammstein, ÜberCool's show is entertaining and full of German flavor.
Polka on Steroids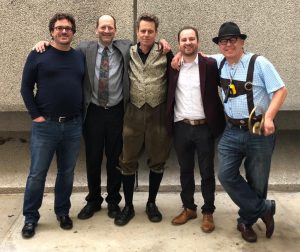 Led by accomplished pianist and accordionist Bram Wijnands, who has crafted a unique entertainment experience for more than 25 years in Kansas City, Polka on Steroids leads audiences through a show of polka and Kansas City-style fun.
Happy Wanderers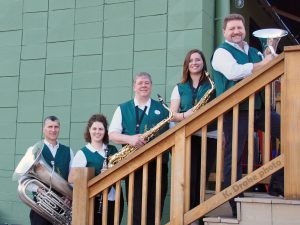 The Happy Wanderers, based in Kansas City, organized in 2014. A quintet of wind instruments, our players have performed with a variety of bands and ensembles around the metro. We're a German band that likes to have fun with original arrangements of traditional German, Austrian and Swiss songs, plus plenty of not-so-traditional songs to entertain everyone. We've played for Oktoberfests, Maifests, community events and lots of other gatherings that call for good music and Gemütlichkeit.
Gordie Davidson and his Music Grinder
The 2022 edition of the KC Bier Oktoberfest will bring back Grinder Gordie with
his genuine German Street Organ. Gordie is a retired Army Engineer who
developed an interest in Buskering during his overseas tours in West Berlin and
Hanau, Germany. After Europe, he entertained in and around the Greater Kansas City Area for 21-years prior to retiring in West Michigan. His street organ was built by Josef Raffin in Überlingen, Germany, located in southern Bavaria near Lake Konstanz. Grinder Gordie is an interactive ground attraction that encourages audience participation. All spectators are invited to come grind out a tune and earn a Certificate of Performance. Bring your mobile phones to shoot some awesome video.
Games & Competitions
In the center of the festival, but the Games & Competitions Area will host three classic German-style competitions that are annual favorites, equally fun for the competitors and spectators! Classic lawn games like bag toss and giant-sized Connect 4 and KerPlunk also will be available for festival guests to enjoy.
Friday @ 7:30PM- Masskrugstemmen Male and Female Qualifiers in Games Area
Friday @ 7:30PM- Best Dressed Bavarian Costume Contest on Main Stage
Friday @ 9:15PM- Masskrugstemmen Finals on Main Stage
Saturday @ 3:30PM & 5:30PM- Masskrugstemmen Male & Female Qualifiers in Games Area
Saturday @ 7:00PM- Masskrugstemmen Male & Female Finals on Main Stage
Saturday @ 9:00PM- Best Dressed Bavarian Costume Contest on Main Stage
To participate in the Masskrugstemmen or Best Dressed Bavarian, you must register using this link:
Masskrugstemmen: A test of strength and endurance, Masskrugstemmen is a stein-hoisting competition in which the goal is to outlast your competitors in hoisting a full liter of bier for as long as you can stand. We'll have men's and women's competitions, both of which will follow the rules set forth by the U.S. Stein Holding Association. If you plan to compete, be sure to study up!
Hammerschlagen: German for "hammer strike," Hammerschlagen is a group game in which participants compete against each other to drive nails into a wooden stump, a skill which requires more finesse than power. A game manager will be on-site to assist with setup, reviewing the rules and keeping the games safe and enjoyable for all.
"Best Dressed Bavarian"
Break out your lederhosen and dirndl and compete in our annual Bavarian-Style "Best-Dressed" competition, with rounds for both men and women. Get creative and do your best to win the crowd!
Kids & Family Activities
FREE family-friendly activities including giant connect 4, giant jenga, leapin lizard, skeeball, ricochet, king of the hill, bags, an extreme race track with giant tricycles and pedal carts, and various arts and crafts activities including pretzel necklace, a coloring station and more!
Marketplace
Local merchandise and apparel, Bavarian-inspired souvenirs, and other goods!
Illumiwear
Original Light UP Scarf. Light UP Mantel Scarf, Light UP Table Runner, Solar Powered Light UP Garden Flag, Light UP Canine Collar
All our products are rechargeable, and we donate $3 from sale of each to the Best Buddies Jobs Program – working tirelessly to secure employment for the intellectually and developmentally disabled (IDD) community.
Good Bitter Best
Bitters and cocktail kits handmade in KC. Bitters are like herbs and spices for your drink. We make home bartending easy and affordable!
Our cocktail kits include everything but the booze to make a perfect cocktail at home. Each kit makes 6 cocktails! We will also have bitters and barware for sale.
KC Bier Company
Your go-to stop for KC Oktoberfest commemorative shirts, KC Bier Company shirts, hoodies, bottle openers and other brewery swag.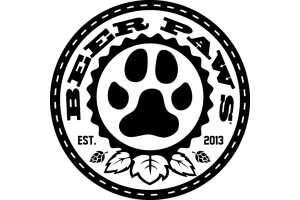 Beer Paws™
Beer Paws was founded for the love of good times with good dogs. We collaborate with Kansas City Bier Company and other craft breweries to make healthy and yummy "beer biscuits" for dogs. We also offer a non-alcoholic doggy beer – a perfect treat for your four-legged drinking buddy!
Ivy Lena
Handcrafted jewelry and accessories.
Novelty Trade
German gifts, T shirts, hats, and jerseys including your favorite soccer teams
The Plaid Badger
Handmade dog accessories including collars, leashes, waste bag holders, and bandanas. Pick out some of our cute Oktoberfest items for your favorite drinking buddy. Locally and lovingly made in KC.
EaRationale

Hand-make, customize, and repurpose all sorts of jewelry.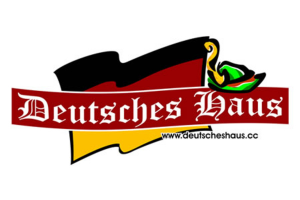 Deutsches Haus
Hats imported from Germany, feathers, and pins.
Apple Pie Painting
Turn your pet photo into a custom work of art. Apple Pie Painting creates hand-drawn custom portraits of your pets. A great gift for the pet-lover in your life!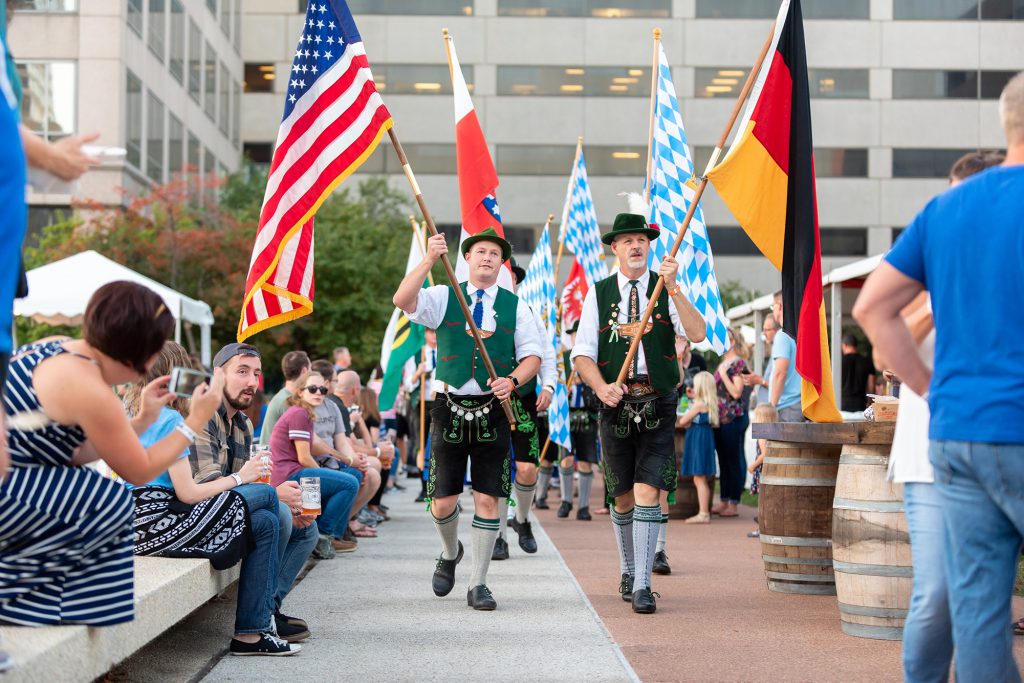 German Culture
KC Oktoberfest aims to not only recreate an authentic Munich-style Oktoberfest with bier, food and music, but to also promote German culture and history in the Kansas City region. The German Culture exhibit area will feature a walk-through exhibit by the Jackson County Historical Society highlighting the migration of Germans to the Midwest.
German Travels
Visit with the folks at Cruise Holidays KC and find out about traveling to Germany. Rhine Cruise itineraries and also some German escorted trips fill be featured. www.cruiseholidayskc.com